COULDN'T GIVE A FUC*K BELFAST PUNK BAND. FORMED IN 1979 BUT STARTED 40 YEARS LATER. HAD THEIR FIRST PRACTICE IN 2019 DUE TO LOGISTICAL PROBLEMS.THE BAND HAVE BEEN AROUND LONGER THAN ELVIS WAS ALIVE!
THEY ARE THE THE LEAST WOKE BAND IN THE WORLD. STICK YOUR "ISM'S UP YER ARSE!
CRACKHEAD CONTROL'S DEBUT ALBUM "SEXY ALLA NAZIMOVA" WAS NOMINATED FOR THE BEST ALBUM OF 2022 BY THE NORTHERN IRELAND MUSIC AWARDS. 
THE CURRENT SINGLE "EVERYWHERE IN BELFAST (IS THE WRONG PLACE TO BE BE )" HAS BEEN GETTING SOME GREAT REVIEWS AND SALES.
THE BAND HAVE CONTRIBUTED  TRACKS TO TWO TIME TO BE PROUD COMPILATIONS, "RIPPED IN TWO" ("HIT OR MISS - A TRIBUTE TO RUDI"), "PILLS" (LAST MAN STANDING - TRIBUTE TO THE NEW YORK DOLLS")  AND  "F*CK OFF" TO THE FORTHCOMING "THIS AIN'T NO DISCO NO CBGB'S" COMPILATION.
CURRENTLY IN THE STUDIO WORKING ON TRACKS FOR A NEW ALBUM AS WELL AS A SPLIT VINYL RELEASE WITH LABELMATES THE GOON SQUAD. THESE SHOULD BE RELEASED LATER IN THE YEAR.
DURING THE DAY BILLY CAN BE FOUND IN HIS RECORD SHOP "LIFE"S A RIOT" IN BELFAST,  A TREASURE TROVE OF ALL THINKS VINTAGE, RECORDS , DVDS, BOOKS ETC ETC......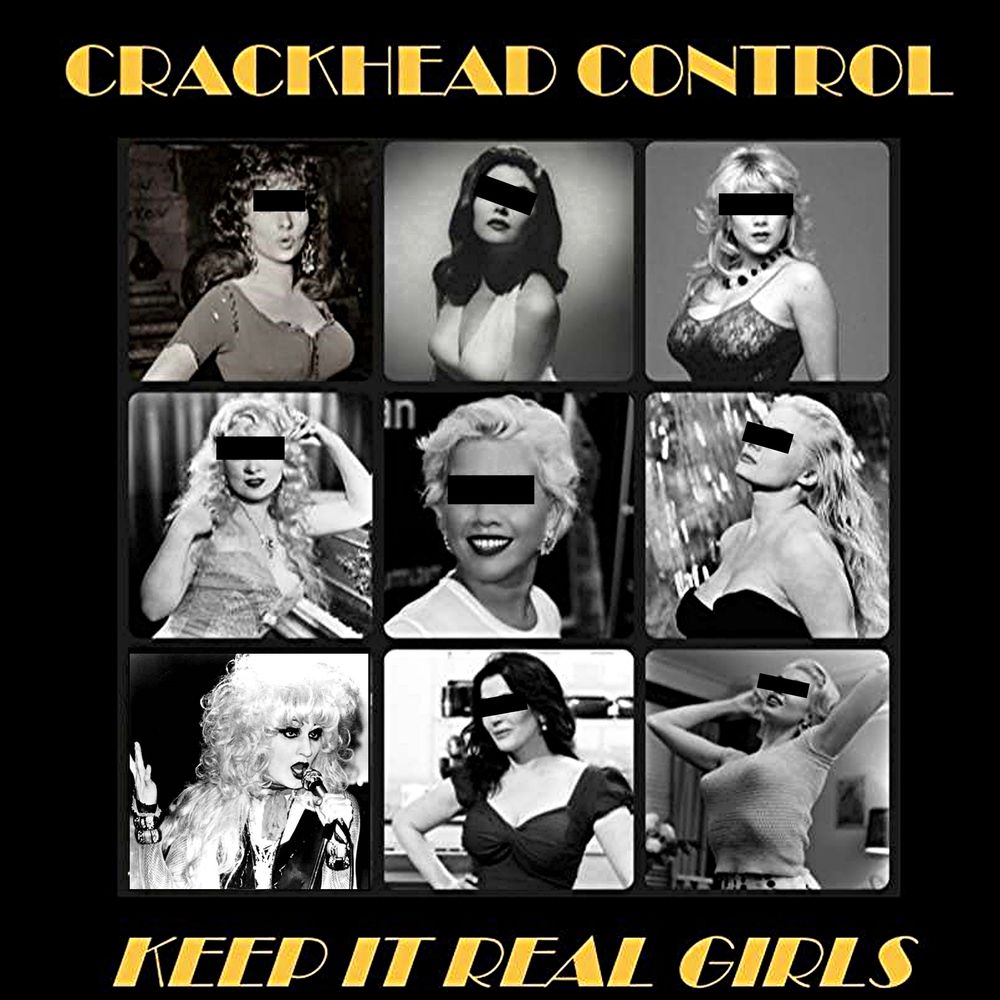 KEEP IT REAL GIRLS FORTHCOMING ALBUM LAUNCH MCHUGHS BELFAST 9TH SEPTEMBER 2023