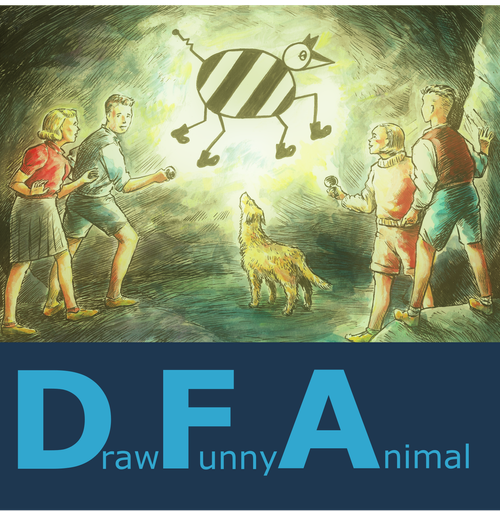 There are very few things that would persuade 3D Shark to interrupt retirement and pop our head above water once more.....inducted into the Rock and Roll Hall of Fame for Neon Teeth? That would do it......A Lifetime Achievement Award for our contribution to Shark Fin Pop? That would also do it.
.....The Northern Ireland Women's Football Team qualifying for a major tournament for the first time in their history? Yep, that would definitely do it.
But wait!
They have done.....and so we have done!
A glorious two track CD single is now available on Time To Be Proud Records featuring 3D Shark alongside the fabulous Niamh Rooney from The Holsteins on vocals.
Its gonna be a collector's item so an early purchase is advised.
C'MON NORN IRON!!!!
HudD and Brian Young have been in the studio recording new material for future releases this year.
Draw Funny Animal , an intoxicating mix of early beatbox and screaming guitar.  The real cool alternative Ulster. Coming soon
A host of N Ireland bands pay tribute  to one of the best bands to come out of the Northern Ireland Punk explosion. Coming soon.
LEISURE AUDIO debut CD out NOW
New Dirt Byrds retrospective SMOKE BREAK out NOW