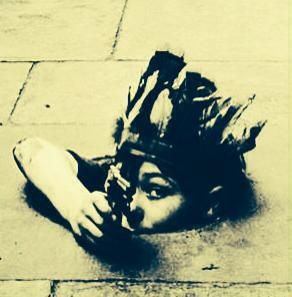 "

"Brutalist, garage rock played with an authentic scowl. No messing with the primary colours or the pivotal chord shapes. Guaranteed to please admirers of The Cramps and other psyche-rumblers.""
— Across the line - Radio Ulster
Keith Farrso vocals guitar    
John Mclachlan bass
 
Formed December 2014 -
 
In the past - Keith , Monkhouse , Runnin Riot
John - local band projects too many to mention
 
Thee Dirt Byrds  find influence in the dirty water of rock'n roll history , it's not about inventing the wheel , it's about keeping the wheel oiled , it's about playing our part in that soundtrack .... leaving our mark
 
Thee Dirt Byrds answer to no-one, there's no plan , there's no money it's all DIY , on the wing

 
"Everybody Hates ….. is one helluva debut album, raw and sleazy. Just how rock'n'roll was meant to be. I for one don't hate The Dirt Byrds, I friggin Love Luv Em!. Crackin album and a definite contender for album of the year." NI Punk Website.
 
"Pure Rock'n'Roll"  David Moore - Underground
Other EP's released on Time To Be Proud - 
"Cuz I Luv U" (SOLD OUT)
"We Pay Cash For Dead Flies"
"Dirty Covers and Dirty Hits" (SOLD OUT)
"Hope" (SOLD OUT)
"Hand Of Cain" (SOLD OUT)
"Rock'n'Roll Is The devils Music" (SOLD OUT)
"Smoke Break" the new retrospective album featuring alternative, live and remixed gems from the vaults.
An album "Street Rock'nRoll" - Three chords , a bit of melody and revolution at it's core - nothing subtle in its delivery and powerful in its effect, hooks, lyrics, the same old .... in 2022, yeah the message is well covered but still relevant, you won't need boots and braces or a skin 'ead but that's the influence blah blah its old school DIY punk recorded on a budget - check the music out - if you dig it, that's it, that's all you need.
SMOKE BREAK RETROSPECTIVE ALBUM NOMINATED FOR NI MUSIC AWARD 2022 ALBUM OF THE YEAR.
-