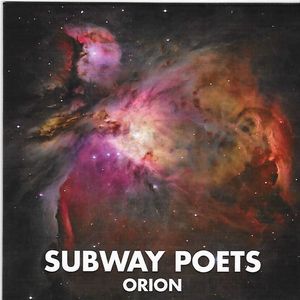 The Subway Poets  David McDonald and Maurice Maxwell have a love affair with music that spans  back many decades as well as musical genres from folk to punk. Writing and performing  their  own songs is central to the bands  philosophy as artists.
One foot firmly in the modern folk ring and on the other, never afraid to experiment with other alternative genres of music.
The combination of Mr Mc Donalds sweetly fractured folk voice  and layered tones of the acoustic guitars has led to comparisons with Ralph McTell and Gordon Lightfoot.
 The band to date have delivered a fresh and firmly crafted body of worked which has seen them receive plaudits from near and far. They have played some of Belfast mainstream folk venues and have supported  some of Northern Ireland's established folk artists such as Anthony Toner  and Brendan Monaghan to name but a few.
 Their music appeals to anyone of any age and now through social media have a fan base spanning the globe.
To date the band have released  the acclaimed EP "Words Of wisdom " as well as two albums "The Temple" and their latest offering  " Orion" released in March of this year..  The band have also contributed tracks to the Time to Be Proud series of EP's covering the Ruefrex song "Flowers For All Occasions" and one of their own original tracks "Heavens Tears" for the last TTBP free christmas album. They've also had tracks on various local compilation albums most notable  Coming Home were they contributed the title track.  
A new 5 track EP is out now called "On The Eastside".