Stage B emerged from Belfast's punk scene of the late seventies, early eighties.
Original and innovative they epitomised the punk ideal and although some people did not get it others like John Peel hailed them as Belfast's answer to John Lydon's Public Image . High praise indeed.
They surfaced again in 2013 challenging the stale and safe local music scene with the two critically acclaimed albums "People Of The Book" and "Centipede".  
Always the outsiders Stage B are currently working on new material .
Their new "Faith Healer" EP consists of three covers, "Faith Healer" the Alex Harvey anthem as well as Hot Chocolate's "Emma" and The Ruts "It Was Cold". Two originals "Dr Faustus" and "Something There In" are also included.
This primal slab of indie electro rock is a dark unconventional, challenging , unnerving piece of work light years away from anything on the local scene at present.
Keep the Faith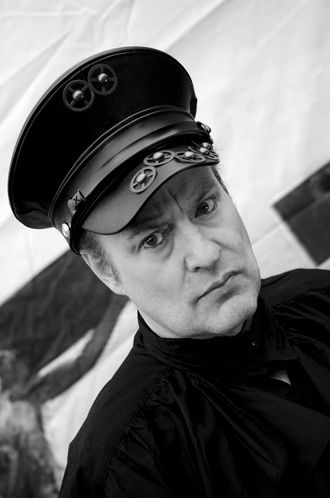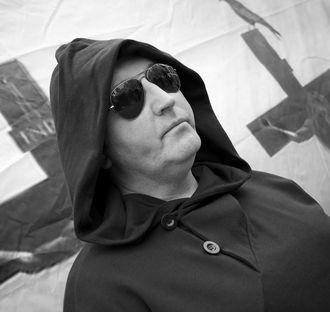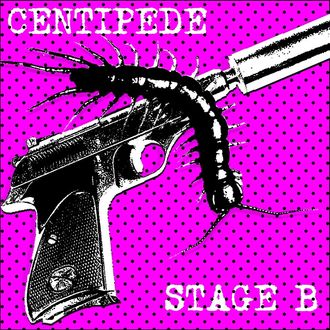 "Centipede"
Belfast's Goth Punk heroes Stage B return to the fray with that difficult second album. Nothing difficult about it for these guys though as they deliver another masterpiece on the eleven track "Centipede"
Losing original vocalist Charlie Reilly could have spelt disaster for the band but guitarist Dessie Potter stepped up to the mic and his own vocal style complements the new songs nicely.
"Centipede" is not as dark and heavy as it's predecessor "People Of The Book", chinks of light appearing through cracks in that great big wall of sound, the veil of darkness slightly lifted revealing an album of outstanding beauty . Potter's vocal strangely reminds me of Bryan Ferry adding to the overall Roxy Music meets The Wake sound on songs such as "Crescent Moon", "Crash'n'Burn", "Channel 10 Night Radio" and "Czech Assassin".
Two years in the making "Centipede"was well worth waiting for , Stage B are masters of their art, seamlessly blending the best dark wave , industrial and goth elements to create their own unique sound.
Big songs,lavish production - listen to this with headphones on and lights out .There is a lot going on  in the eleven tracks, hints of Giorgio Moroder, Kraftwerk and Xmal Deutshland, you don't want to miss anything.
All the song titles (as well as the album title) begin with the letter C, the significance of which I do not know!
This album should be played on every late night radio show and in every underground niteclub from Belfast to Berlin and beyond.
NI Punk webzine